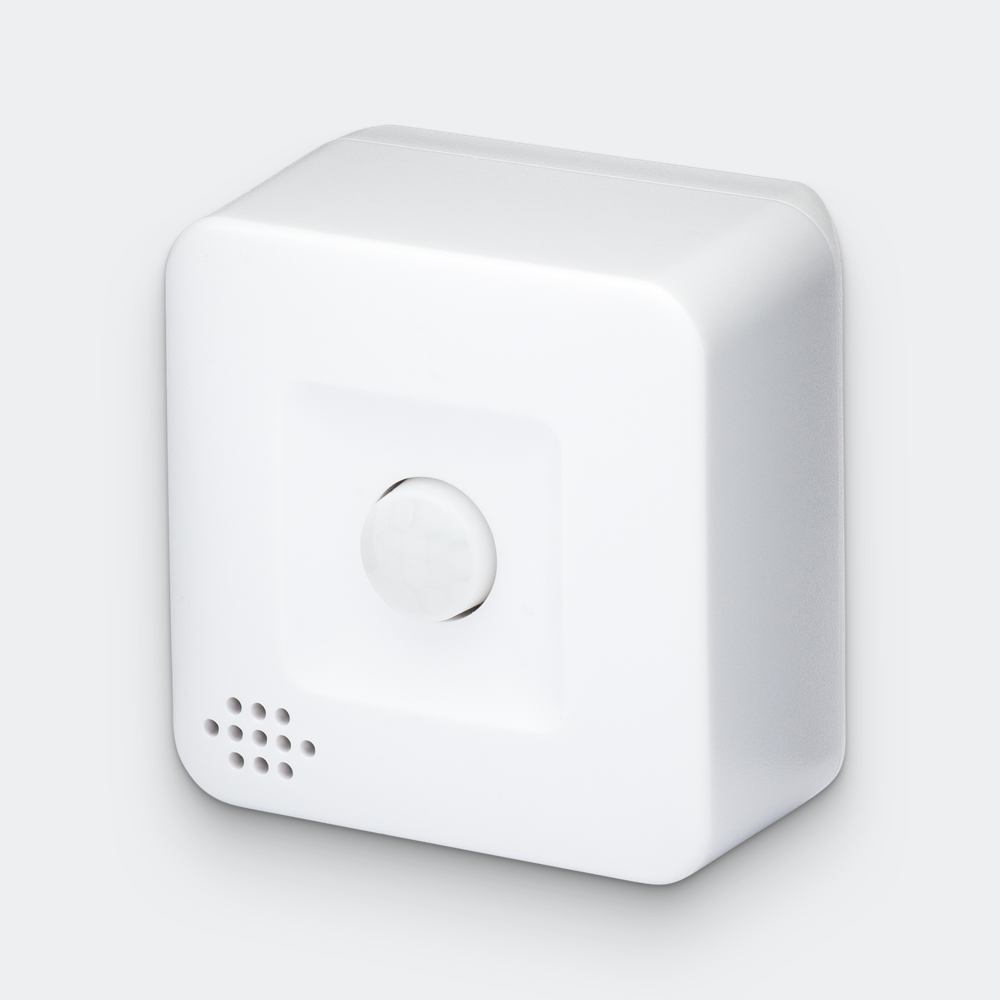 Micro Motion Sensor
The Motion Sensor adds both security and advanced home automation features to your connected home. You can be notified when there's movement in a certain area and even trigger lighting scenes, HVAC settings, and security alarms based on the detection of motion.
Trigger Scenes and Lights

Automatically illuminate a dark hallway at night or turn on a nightlight when the kids wake up. Turn on living room and kitchen lights when your car pulls into the garage. The Motion Sensor provides virtually limitless flexibility for interacting with your home!
15 Foot IR Range

The Micro Motion Sensor is sensitive enough to detect motion from across the room and down long hallways.
2-Year Battery Life

With a 2-year battery life, you won't have to constantly replace batteries.
Mounting Options

The Micro Motion Sensor can be mounted on walls, ceilings, and corners using adhesive strips (included).
Welcome Home

With 3-Series Micro Motion Sensors, your connected home can intuitively respond to your arrival and departures. By placing a Micro Motion Sensor in your entryway or garage, your home can illuminate your entryway, adjust the thermostat, and even raise your blinds.
FEATURES
Easy-to-install mounting plate for sensor.
15 foot (4.5 m) detection range.
Easy compatibility with other manufacturers' ZigBee HA 1.2 devices.
Built-in temperature sensor.
Over-the-air firmware updates.
ZigBee H.A. 1.2 Compatibility
SPECS
Power: 1x CR-2450 Battery (incl.)
WARRANTY
Standard 12-month limited warranty on the Motion Sensor.